Agatised Fossil Coral can exhibit a wide range of natural colors from white and pink to golden yellow.
Corals vary widely within a single stone depending on weathering/oxidation and original mineral content.
Its difficult to match polyp pattern size as every fossilized piece is uniquely preserved.
---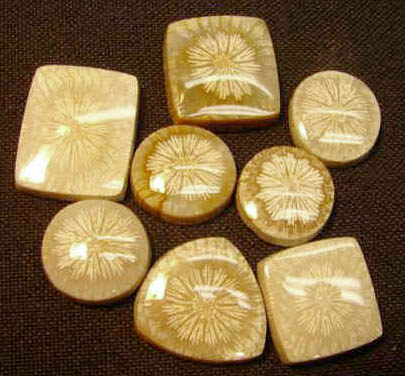 These single polyp agatised fossil coral cabs
were cut by Gary Andruss of Hood River, Oregon.